Published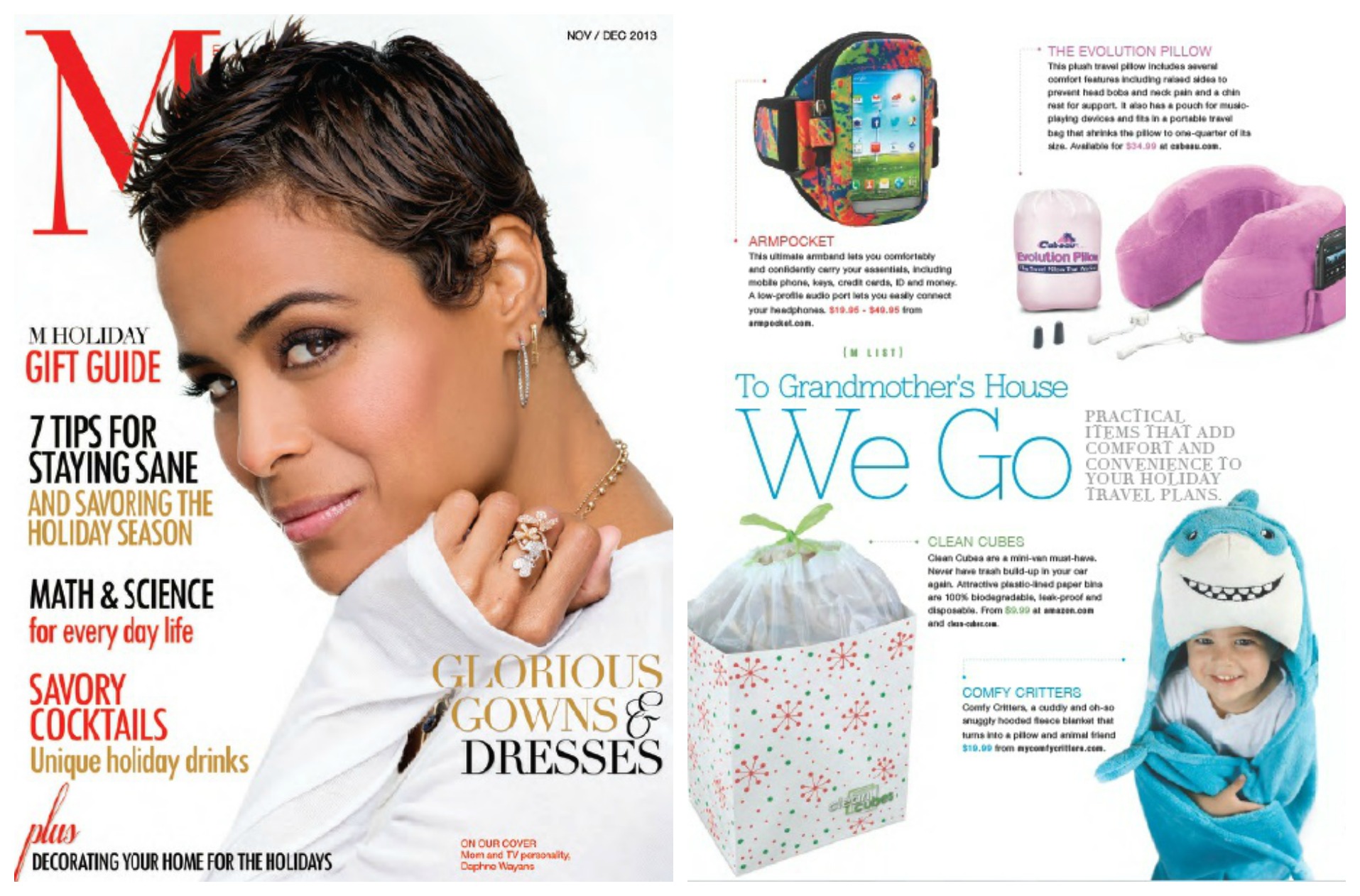 Everybody needs a change every now and then, whether it's eating habits, fashion, or just making the way you clean easier. M Magazine, the premier lifestyle publication, has a multitude of bright ideas and products to transform your every day life, including Clean Cubes. That's right, Clean Cubes was recently featured in their winter 2013 issue, calling the disposable, instant trash bin a "mini-van must-have." Overflowing trash is always a potential issue . . .
Discover More
Published , By Melody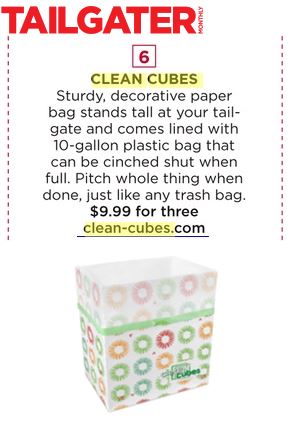 Are you ready for game day? It's time for tailgating. Get those burgers on the grill, chips and dip, pick your team, and party! But don't choose the losing side or you're liable to lose friends. I'll let you in on a secret: you can't lose if you bring Clean Cubes along. Just pop the sturdy, disposable trash bins open, fill them up, and toss in the trash when done. No matter the score at the end of the game, Clean Cubes makes a touchdown every time. . . .
Discover More
Published , By Melody

Lifestyle expert, Catenya McHenry, demonstrates the hottest party favors and gift-giving gestures in her Gold+Glam segment, along with Clean Cubes! Even among shimmery evening purses and sparkling wines, the adorable disposable trash cans shine in this multi-product feature. You may remember a while back, Catenya suggested Clean Cubes as the ideal companion for Independence Day festivities. Well, Talk of Alabama couldn't stop there; they brought Catenya back again to show just how easy . . .
Discover More
Published , By Melody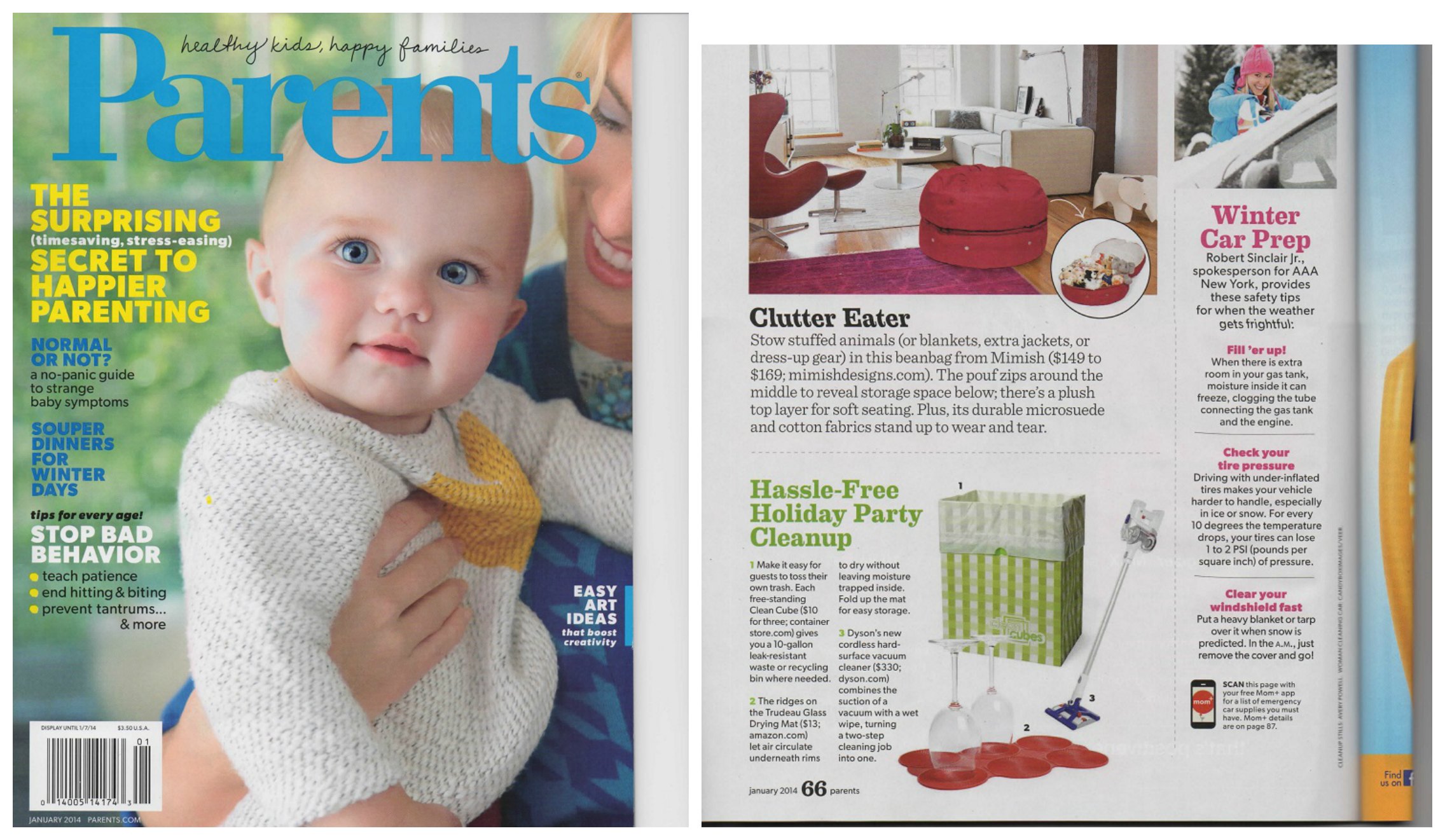 What do parents and Clean Cubes have in common? Well, baby diapers that call for an instant trash bin nearby to rid the room of the unbearable stink bombs, and a teenage son who fulfills his duty of ridding the home of trash, particularly that of a smelly nature. Naturally, Clean Cubes is a sensible and useful addition to the household – making those dreadful tasks a cinch for the whole family. Parents Magazine makes it clear in this straight-to-the-point feature . . .
Discover More
Published , By Melody
All year round we gather with friends and family from one holiday to the next. From Easter to Independence Day to New Year's Eve – and all the holidays in between – we have plenty of reasons to party. With parties comes trash, and with trash comes the dreaded overflow and spillage everyone hates cleaning up. Some holiday trash cans tend to be all fluff and no function or all function and no fun. Well, have no fear, Clean Cubes are here to save the day, and make cleanup simple . . .
Discover More