Halloween Trash Cans - Clean Cubes: Turn Up Your Spooky Party Theme!
Published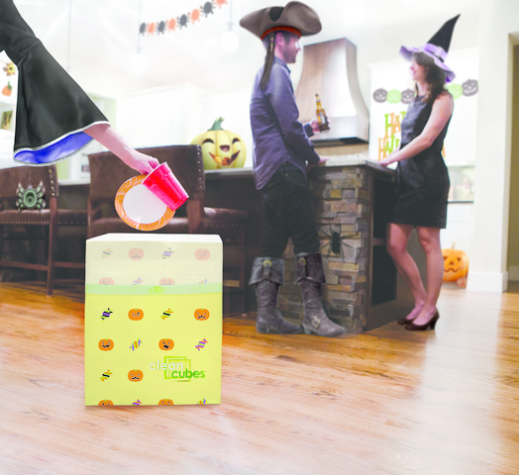 Go all out for Halloween with festive and frightening decor! Cobwebs and spiders lurking in the corners of every room. Bats hanging from the ceiling. Ghosts, goblins and ghouls, oh my! Add some great sound effects like chains or thunder, or better yet, Michael Jackson's "Thriller" playing in the background and you've got an atmosphere that's sure to creep out your guests.
But of course, like any other party, there's always the dreaded cleanup time at the end of the night. When the streamers, popped balloons and paper plates overflow trash cans. Now you've really got a scary mess! Clean Cubes Halloween disposable trash bins are not only the perfect solution for quick cleanup, their fun pumpkin design adds that final touch to your Halloween decor.
Get ready for your next Halloween shindig, and pick up an order of Clean Cubes at www.clean-cubes.com today!