July 4th Trash Can - Celebrate Your Independence with Clean Cubes!
Published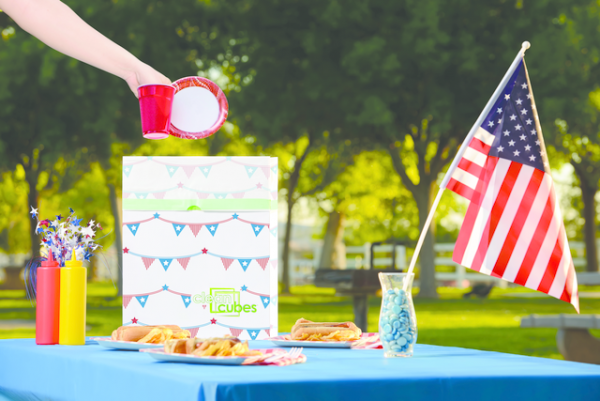 Mee, mee, mee, mee - Oh say can you see by the dawn's early light....oh, hello there! I thought I'd set the mood first before telling you about our new Clean Cubes design - 4th of July!
Now that you're in a patriotic mood, imagine a plate of BBQ ribs with cold slaw, corn on the cob off the grill, along with the coldest glass of lemonade you've ever had - let's not forget a slice of homemade apple pie, too. And of course, we'll throw in all your good friends and family joining in the festivities.
Now, all you need are fireworks to top off the whole day and you've got the perfect 4th of July party. Oh, but wait! Someone has to clean up all those used paper plates, streamers, and party favors. Clean Cubes to the rescue! Clean Cubes are decorative, disposal trash bins available in a variety of fun styles like our new red, white and blue banner design.
So get those bombs bursting in air and celebrate your independence with Clean Cubes - get your supply at www.clean-cubes.com!