Car Trash Cans - Clean Cubes Mini: The Speedy Way to Keep Your Car Clean
Published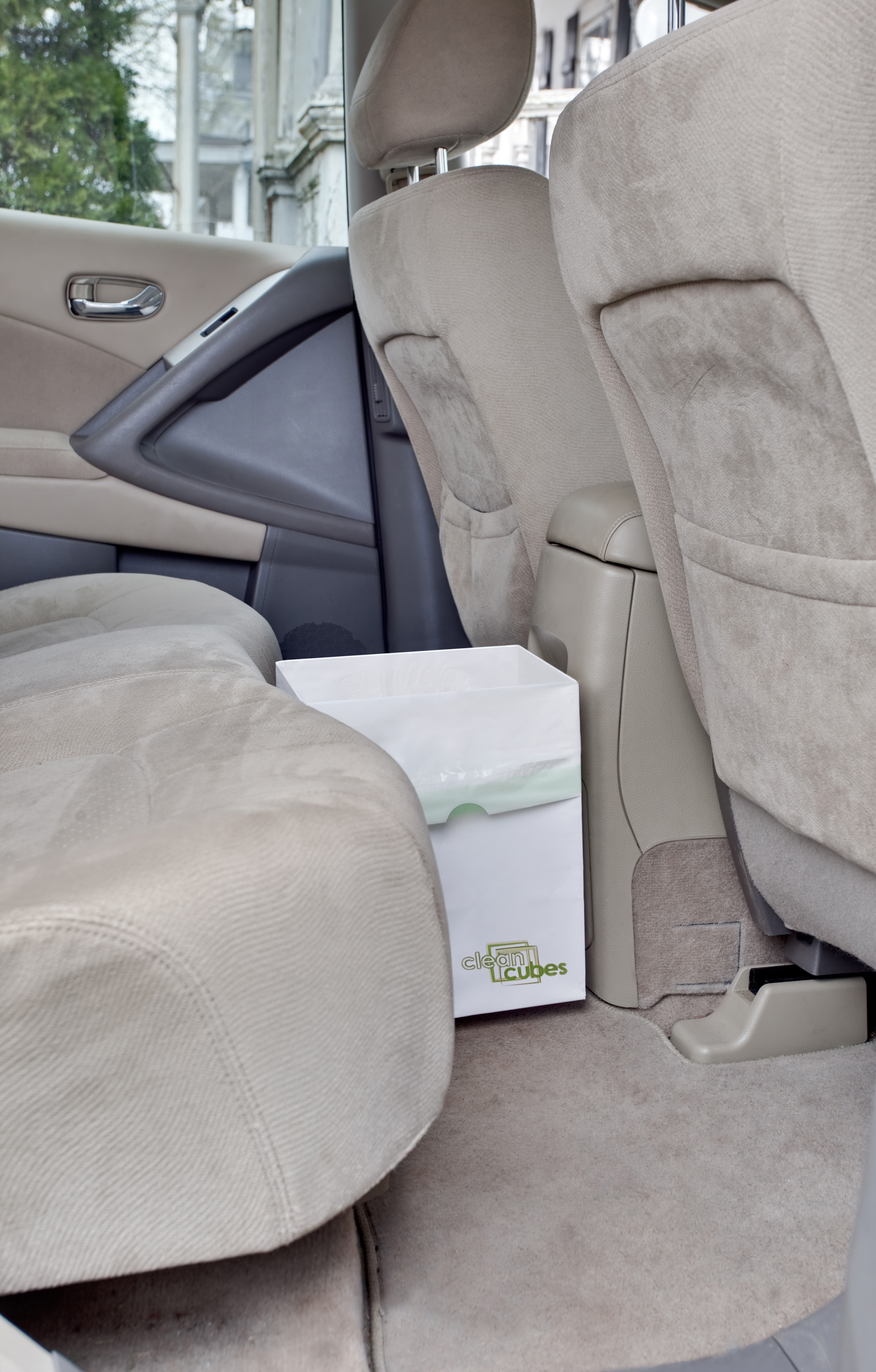 The kids are having a loud party in the back seat. You continue to drive, but the baby's sneezing is non-stop. You must've stopped to wipe her little red nose a thousand times already. Now you have used-tissue building up and no car trash can. It's enough trying to keep kids in order while driving without having to think about the best way to discard trash, at the same time.
Many car trash cans on the market are bulky and difficult to detach when it's necessary to clean or remove them. The great thing about Clean Cubes Mini is that they're disposable and you can place them just about anywhere you'd like in your car. Clean Cubes Mini is ideal for car trash can usage, allowing you to keep clean while on the go. Whether you're at a tailgating event, picnicking, or just visiting the park with the kids, Clean Cubes Mini is the way to go!
Simply unfold, use, and dispose of the entire cube. It's fast and easy for emergencies, spills, or disposing of baby wipes. If you're known for saving the planet, you can also use them as recycling bins. All materials used to make Clean Cubes Mini is eco-friendly and bio-degradable. The eye-catching, green design of every Clean Cubes Mini brings to mind the importance of keeping our environment clean. You don't ever have to worry about germs or perishable remnants of food contaminating your car with Clean Cubes Mini. When you're done using the car for the day, you're done with trash.
Go to Amazon.com today, and get your supply of Clean Cubes Mini, now in a more convenient size for those small, tight spaces.